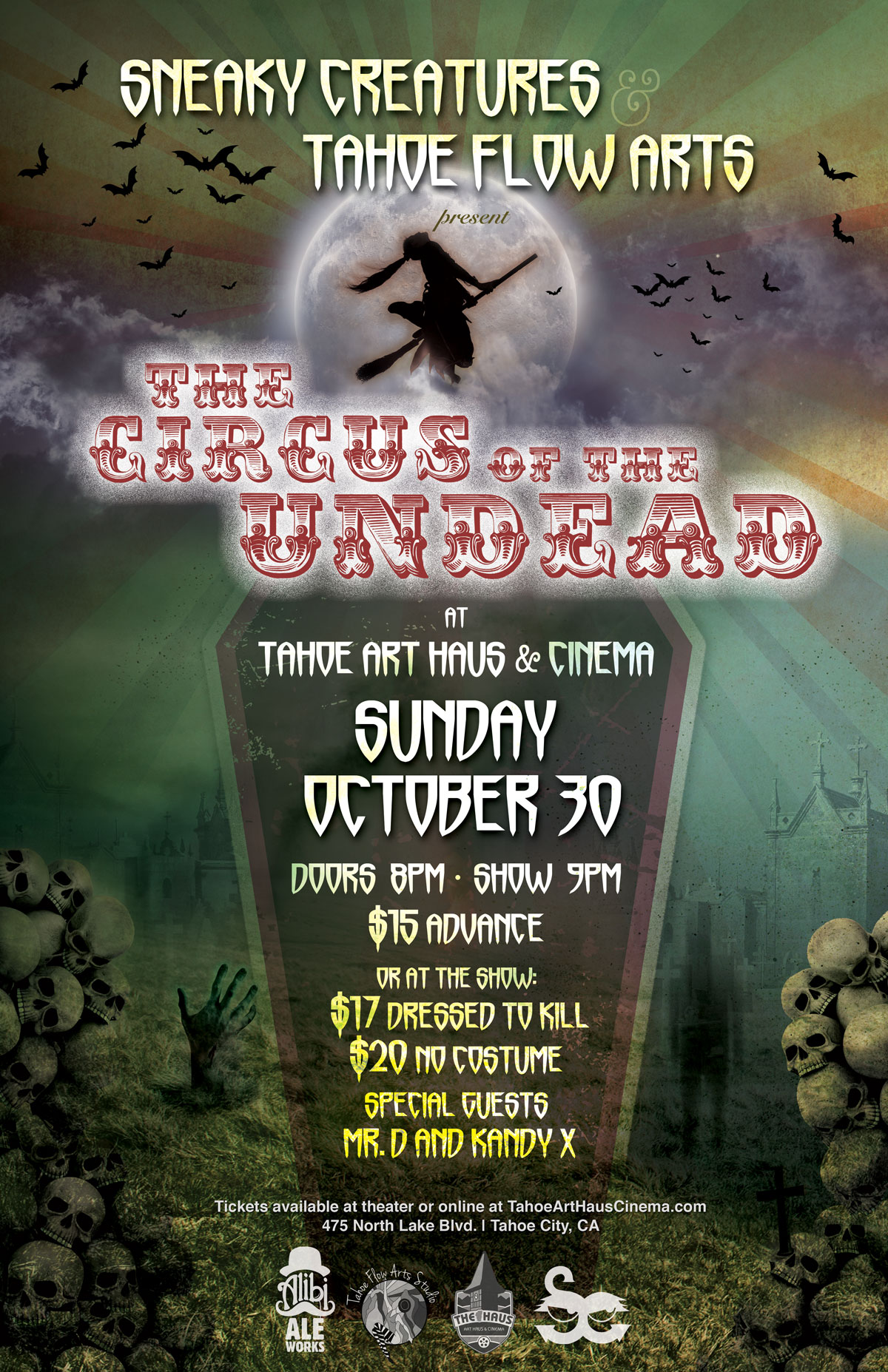 Circus of the Undead: Sneaky Creatures + Tahoe Flow Arts
Sneaky Creatures is a mischievous gypsy jazz/alt-country septet from Tahoe Vista/Kings Beach, and they are creeping into the North Tahoe music scene with their unusual blend of the rootsy and the jazzy, the gypsy and the honky, the funky and the rock-a-billy. Featuring Josh Roelle (Horsemouth, Truckee Tribe) on electric guitar, Kerry Andras (The Rusty Strings) on stand-up bass, Kevin Drake (Downbeat) on saxophones, Todd Holway (Quartet Minus One) on keyboards, Lena Meyer on trombone and trumpet, Jesse Steele on trumpet, and Steve Saturno (Quartet Minus One) on drums, this lineup of seasoned Tahoe musicians come together to create a sound that is at once unique and original, and also strangely familiar.
Tahoe Flow Arts girls will be hanging from the rafters and dancing on the floors in a burlesque performance and flash mobbing Thriller.
---