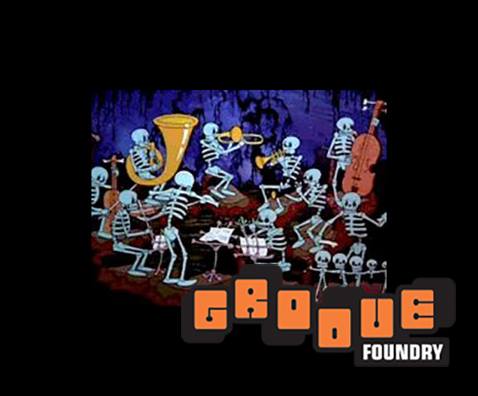 Groove Foundry + Red River Revival
Dress in costume for a funk-blues-rock n roll Halloween party with some of Tahoe's favorite bands:
GROOVE FOUNDRY features the team of powerhouse tenor saxman Todd Mather, the unique low-brass sizzle of Brian 'Nak' Nakagawa on trombone, and sexy trumpet stylings of Jen Campbell. Rounding out leads and providing greazzzy rhythm licks is the experienced blues-funk guitarist Barry Slayton. Brian Silverman's keyboard and organ sounds soar above every old favorite and newest funk-jazz hit. The rhythm section of freshie-fresh Isaac Freed on his booming bass guitar, and well-respected drum-phenom, Bill Heise, add to the deep percussive grooves . Lastly, Glenn Campbell brings his gritty and authentic gospel-rooted voice sweeping across the stage and bringing audiences all to their feet. Amen
RED RIVER REVIVAL features Matt Reardon of Black Sunshine, Matt 'Toast' Young of Black Sunshine, Issac from Mother Hips on bass, legendary vocalist Brad Perry on keys and Nashville's finest Jim Manson on lead guitar. Groove Foundry's horn section will be joining in, with Todd Mather on tenor sax, Jen Campbell on trumpet, and Nak on trombone. They will bring a unique vibe, using horns in lieu of strings
Set list will include songs recorded and performed for soundtracks off the Red Bull "Streif" film, TGR's "Andy Irons" and Jeremy Jones' "Higher."
CHUCK DUNN FROM BLUES MONSTERS will also be joining for a few songs.
---