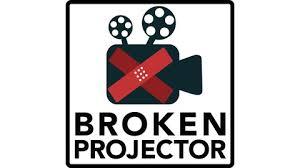 Broken Projector Party
This has been a hard week for us at the Art Haus. As many of you know, our projector suffered a complete and total breakdown last week, and we have been closed since Aug. 3. A new projector is set to be installed on Thursday, but in the meantime, we figured we might as well open our doors and throw a Broken Projector Party instead of sulking in our beers! Please join us this Thursday, Aug. 10 starting at 5:30 pm for specials on beer and wine, and free live music in our courtyard from the Serina and Drew Duo (blues-rock funk with an Americana twist) starting at 7 pm. If our new projector is up and running, we will be screening Dunkirk at 4:30 pm and 8 pm.
Support the Art Haus while having a great time, and celebrate the arrival of a new projector and our re-opening.
Drink Specials: starting at 5:30 pm
Free Live Music: 7-9:30 pm
---