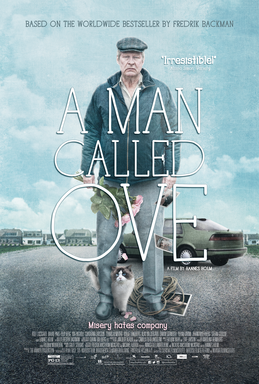 A Man Called Ove
A touching comic crowdpleaser that may call for a tissue or two by the end, A Man Called Ove is Swedish helmer Hannes Holm's irresistible adaptation of Fredrik Backman's eponymous bestselling novel. It's a heartwarming tale about a stubborn, short-tempered man with steadfast beliefs, strict routines and the feeling that everyone around him is an idiot — and no reticence about telling them so. After new neighbors accidentally run over his mailbox, the cantankerous old git's solitary, regimented world is shaken in ways he would never have imagined.
U.S. distributor Music Box Films, which has spun popular Swedish literature-into-film fare such as "The Girl With the Dragon Tattoo" and "The 100-Year-Old Man Who Climbed Out the Window And Disappeared" into box office gold, surely has another winner here. In Sweden, the pic netted more than 1.6 million admissions, making it the fifth most popular local feature of all time.
The film was nominated for six awards at the 51st Guldbagge Awards, including for Best Film, and was selected as the Swedish entry for the Best Foreign Language Film at the Academy Awards.
PG-13, 1 hr 56
---